Capt. John Bye on «Dina Star» is satisfied to turn off his engine at quai in Kristiansand. No diesel will be spoiled anymore when in harbour. Costs does not differ to much for generating power needed from shore, but advantage is bound to reduction of emission and sound.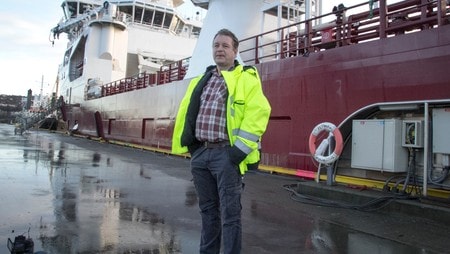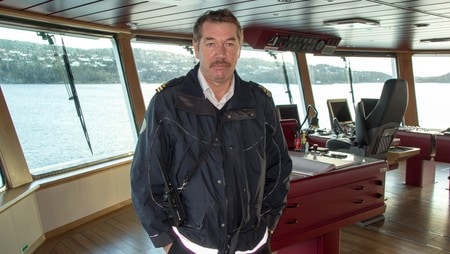 Opposite side of city offers shore electricity for Color Line supplying «Superspeed 1» on route to Hirtshals, DK. However, the equipment on Kongsgård is general and not specific for a certain ship. An electrician is needed for the ship/shore connection, but for Color Line an easy connection is provided, reminds Endresen in Port of Kristiansand.
Minister of Transport, Kjetil Solvik-Olsen will encourage technology development and strengthen envrionment issues for ships in order to support more ports to offer shore energy, when ships on  quay.